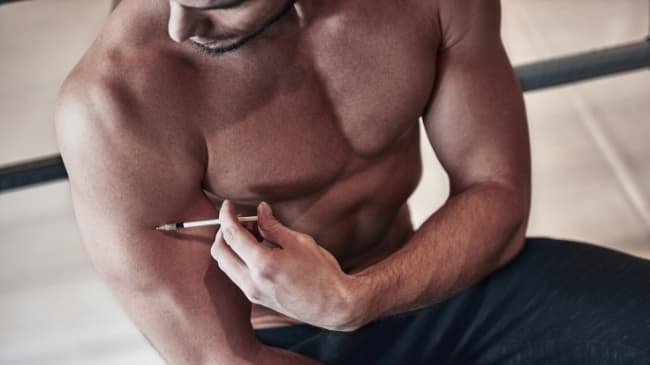 Read Time:
2 Minute, 46 Second
What is Sermorelin peptide?
Speaking in more technical terms, Sermorelin is, as mentioned before, a peptide. What this means is that Sermorelin is actually a sequence of amino acids.  It is a substance created synthetically, even though the amino acid building blocks can also be naturally found throughout the human organism, in the food, as well as elsewhere.
Sermorelin is a substance that is known as a growth hormone-releasing hormone or growth hormone-releasing peptide. It is not, in and of itself, an analog of human growth hormone. Rather, it is a substance that stimulates the creation and secretion of a body's own human growth hormone from the pituitary gland.  For the last few decades, this peptide has been considered to be a much safer alternative of achieving increased levels of human growth hormone in the organism over classic growth hormone substitution therapy.
What is Ipamorelin peptide?
Ipamorelin is also a peptide, which signifies that it is constructed of the same amino acid building blocks found in all proteins. Ipamorelin is believed to fall into the subcategory of anti-aging peptides as well as into the subcategory of fat-burning peptides. In research conducted on animal lab subjects, it has been revealed to efficiently battle the signs of aging while also promoting muscle growth, bone health, and GI system function.
Due to its apparent lack of adverse reactions, ipamorelin is usually referred to as the gentle growth hormone-releasing peptide. This is due to the fact that, in comparison to other peptides like Sermorelin or GHRP-6, Ipamorelin has the tendency to specifically only affect the growth hormone axis. This fact makes it particularly useful in research exploring the isolated reactions of growth hormone secretagogue agonists.
What Is the Difference Between Sermorelin and Ipamorelin?
Sermorelin and Ipamorelin are two very resembling compounds. They are both peptides constituted of long sequences that can essentially only be differentiated in the number and make-up of amino acids present in the sequences.
Sermorelin and Ipamorelin are substances created by man, which makes them synthetic alternatives of a GHRH known as Ghrelin, which is naturally occurring in the human organism and promotes the production and secretion of HGH. Growth hormone-releasing peptides, including ipamorelin and sermorelin, are large-chain hormones that differ from one another solely in the number of amino acids present in the peptide sequence.
Ipamorelin, as well as sermorelin, are considered medications that are created to duplicate the action of Ghrelin. Ghrelin represents a 28-amino-acid peptide, which resembling ipamorelin and sermorelin, acts to promote growth hormone release.
Alone, either has been shown efficient in the treatment of adults with low-level GHD. There is also current research conducted, that since they do affect distinct receptor sites in distinct manners, there could be some benefits to be had in sermorelin/ipamorelin blend therapies.
What are the benefits of the Sermorelin-Ipamorelin peptide blend?
Enhancement of bone density
Promote heart health and lower risks of cardiovascular diseases
Promote lean muscle and strength
Enhances the organism's ability to burn fat
Encourages loss of weight and body fat
Improves the organism's libido, as well as erectile dysfunction and also sexual performance
Fortifies the immune system
Enhances energy and stamina
Betters sleep
Promotes better cognition and memory
Enhances bone health
Improved fracture healing